10 Things to Do in Florissant, MO This Weekend
Florissant offers some of the most amazing sights and activities in Missouri, and Sugar Pines Apartments offers you easy access to it all! Spend a day exploring all of the cool shops and restaurants with your friends. Or uncover hidden treasures in one of the amazing museums like the Moto Museum! There are so many activities and places to visit for every occasion, like a night out or a quiet day spent with yourself!
Below is our complete guide to every exciting adventure that awaits you here in Florissant, MO! You'll always have something fun to do while you're in the area.
TOP PLACES TO VISIT IN ST. LOUIS
The mission of the Missouri Botanical Garden is "to discover and share knowledge about plants and their environment in order to preserve and enrich life." It definitely shines through from the Japanese Garden with lotus to the Tower Grove House in the Victorian District to the Bavarian Garden that focuses on sun-loving plants native to Germany and Central Europe. There's plenty of beauty at the 79-acre garden, but one of the highlights is the Climatron, a geodesic dome filled with more than 2800 exotic flora!


4344 Shaw Blvd St. Louis, MO 63110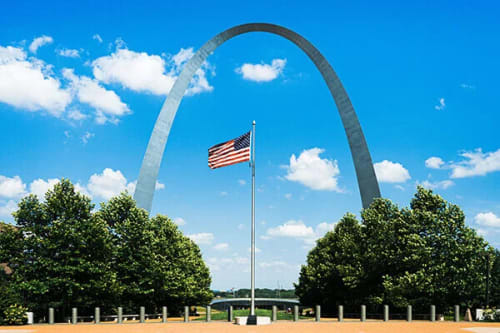 The 630-foot Gateway Arch is the centerpiece of downtown St. Louis — backing up to the Mississippi River and overlooking the Old Courthouse. After you're done ogling the world's largest man-made monument from afar, be transported by tram to the top for a panoramic view that stretches for up to 30 miles.

The ride up in the little 5-person pod (that looks like something from the future) takes about 4 minutes (down only takes 3). From the top you can peek out of the thin rectangle windows to get the spectacular views.


St. Louis, MO 63102

Fitz's is a local tradition dating back to the late 40s when it first appeared at a St. Louis drive-in restaurant. Root beer was the perfect beverage to serve with a hamburger and a side of fries—sounds good to me! Unfortunately, when the original eatery closed down in the 70s, the famous bubbly was discontinued until the original recipe was revived in 1993. Now you can get the drink at Fitz's on the Delmar Loop, which has a vintage bottling machine (that you can see in action at the restaurant!). You can't miss sitting belly up to the bar for a good old-fashioned root beer float. But it's more than just root beer now. They've added plenty of other flavors (like grape pop and raspberry cola), so you can venture out and get a Cherry Bomb or Green Monster. Be prepared because they are messy!


6605 Delmar Boulevard Saint Louis, MO 63130

Do you want to see where and how the King of Beers is made? That's Budweiser for all you non-beer buffs. Anheuser-Busch Brewery is a historic beer-making complex that is more than just a brewhouse; it introduces you to the heritage and traditions behind the brand. They have plenty of tours to choose from, but their free one takes you on an unforgettable journey where you will find yourself learning about beers, the brewing process, the complex history behind them, and even meeting one of the famous Budweiser Clydesdales. Did I mention their tour includes samples? Cheers to that!


12th and Lynch Street, St. Louis, MO 63118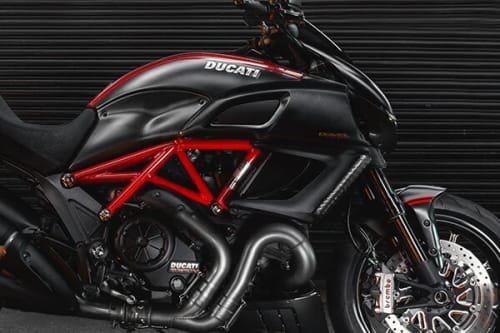 Heaven for bikers, Moto Museum features a phenomenal collection of motorbikes spanning a century. The bikes are rare, vintage, and obtained from private owners in more than 20 countries. Initially, this was a stop on the "Things to Do in St. Louis" itinerary! From a 1925 Swedish Husqvarna to a modern Ducati, it's interesting to see how motorcycles have changed over the past 100 years. And it's another free thing to do in the city!


3441 Olive St St. Louis, MO 63103

BEST PLACES TO EAT IN ST LOUIS
Chef Ben Welch first gained national attention at his own counter-service barbecue joint, Big Baby Q. Now Welch is supervising a kitchen staff of twenty at the Midwestern, with Tello Carreon (who himself earned national plaudits for his work at Nixta) serving as a butcher, and Mary Bogacki of Yolklore doing the baking.
900 Spruce Street, St Louis, MO


Indo, which opened in June 2022, occupies the Botanical Heights storefront that previously housed Good Fortune. It feels autobiographical in that it combines chef Nick Bognar's stunning command of sushi with the Thai cuisine that is his heritage.
1641D Tower Grove Avenue, St Louis, MO



The menu draws from the food of the Ozarks for dishes such as this updated version of pork and beans featuring braised bacon, Missouri pinto beans in foraged spicebush broth, peach miso, shiso, and pickled peaches.
3307 Washington Avenue, St Louis, MO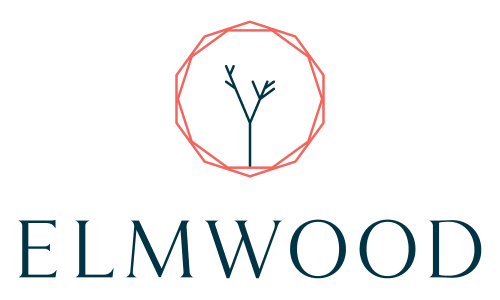 Elmwood is positively glorious — unquestionably one of the best restaurants in the city — and it nails that hard-to-hit tone of a restaurant that is simultaneously perfect for special occasions and somewhere to grab a burger and a beer after work on a Wednesday.
704 Sutton Boulevard Maplewood MO



Hendel's is a uniquely American experience with fine cuisine and wines for its guests. They offer a wide variety of foods from power bowls to gyros to chicken or steak there is something for everyone. On top of the delicious cuisine, the ambiance is truly special and must be appreciated to truly realize the full dining experience.
599 Rue St Denis St Florissant, MO, 63031


Testimonials
I love how convenient it is. I can get to work and home, with easy access to the highway. Gorgeous apartment and beautiful landscaping. The only thing that kills me is how noisy the neighbors can be. You can hear everything.

- Anonymous
This was my husband and I's dream apartment compared to others in the area. We wanted a safe place to raise our daughter, and so far we've gotten that. My only complaint is that when my husband gets off at night, there is hardly any parking in front of our building. Other than that, the staff is friendly and understanding, the environment is peaceful, and the apartment itself is beautiful!

- Anonymous
I've now been living at Sugar Pines almost 3 years and have had a great experience! The vaulted ceilings are my favorite part of the apartment. I also love the location as we're right next to the highway and pretty much anything else you need. If an issue comes up, Tonya and her staff will get it taken care of for you. Brittany in the office is also very nice, and they have a welcoming energy.

- Google Review
During this pandemic I have been furloughed and because of this Tonya and her staff has been so amazing with continuous updates throughout these trying times. Thank YOU!!

- Google Review
I have a 2 bedroom 2 bath that works well for my 6 year old and and I. Whenever there's an issue, I hear back from the staff promptly.

- Google Review
5 Star Review: I'm hoping to get an apartment here, I like the spacious rooms and the location of the apartment but what really convinced me to pick this apartment was the customer service of Brittney at the front office, she was really helpful and she provided answers to all my questions.... I look forward to moving in here!!!

- Google Review